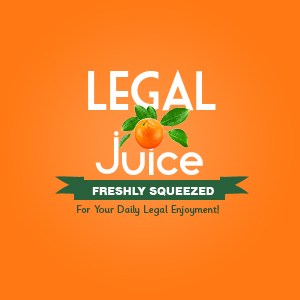 As many individuals gear up for a vacation during the long days of summer, criminals know this time of year as the busy season due to all of the empty houses that are left behind. Statistics actually show an increase in break-ins during the summer months. However, the threat of your house being burgled should not hinder your travel plans as long as you have taken the correct precautions.
10) Deny Access
According to experts, doors and windows are the most common way in for criminals. Make sure the frames of the window are sturdy enough and difficult to break. Sliding doors can be "locked" by placing a bar or sawed-off hockey stick in its path. For actual door locks, deadbolts are by far much safer and stronger than the smaller versions found in the doorknob.
9) Make Some Noise
Home alarms are great deterrents for anyone looking to break in and many even have a function that informs the authorities. Two commons types of alarms are entry alarms that sound when a window or door is opened and motion-sensor alarms that sound when movement id detected inside of the house. These alarms can be found at your local hardware store and could possibly reduce your insurance policy. Of course, if you have the finances and time you can also consider an extensive home alarm system for added security.
8) Make Some Cuts
Trim all of your hedges and shrubs before you leave to keep them looking maintained during your vacation. An overgrown plant can be a tell-tale sign that no one is around and also serves as a useful hiding place in front of your house.
7) Light Up
Criminals love to operate in the dark away from prying eyes. Keeping your house well-lit - inside and out - is an excellent deterrent and alludes to people inside of the house. For the outside, a motion-sensor light can help keep energy costs down while putting the attention of whoever or whatever is sneaking around your house. Solar lights also help with the budget while keeping the area sufficiently illuminated.
6) Disconnect Your Digital Self
Your physical house is not the only personal space that can be compromised by criminals. Your computer stores important and sensitive personal information that can be accessed by the wrong people. The best way to ensure that this does not happen is to disconnect your Internet connection by unplugging any LAN cables or wireless router in your house.
5) Out of Sight, Out of Mind
Keep all expensive objects such as decorations and electronics out of sight from the windows. Even if someone manages to get inside of your house, keeping things well hidden and out of sight can limit the physical and financial damage that is done. Very often, burglers are looking for jewelry or anything that can be converted into cash easily. Consider moving these items out of your house in a safety deposit box or at a friend's house.
4) Act Like You Never Left
If you remember
Home Alone
, it is quite easy to make an empty house come alive and appear as if there are people residing inside. Use timers to turn different lights on at varying times of the day or to turn on electronics that make noise like a television or stereo. However, turn off the ringer on your telephones to prevent people from hearing the unanswered rings. Closed blinds and drapes may actually attract criminals who see an abandoned house so it is best to keep them open and how they normally look.
3) A Little Help From Friends
If you have a trusted neighbour or friend, they can be extremely helpful for keeping an eye on your home. Aside from maintaining your house and other aspects of everyday life, having someone checking out your house every few days makes your house seem less vulnerable to burglary.
2) Be Anonymous
Try not to leave your personal information such as your name and number on anything readily visible by the public. Expert criminals can use that information to track you down or gain more sensitive information. Do not change your answering machine to say that your are away from home or give a return date.
1) Keep It To Yourself
In today's connected world, it seems like everyone knows what you are doing before you do it. Refrain from telling your friends about your plans, especially on social networking sites such as Facebook and Twitter because you may be broadcasting that information to complete strangers. With the information that is contained on your social profiles (address, living situation, contacts) this can make you an easy target for criminals online.
Source:
50plus.com
,
TD Insurance, Reuters, The Insurance Information Institute, Toronto Police Service
---
Home Care Assistance
offers the highest quality 24/7 live-in home care in the
Region of Halton
(
Oakville
,
Burlington
,
Halton Hills
, and
Milton
),
Region of Peel
(
Mississauga
,
Brampton
and
Caledon
) and
Hamilton
.