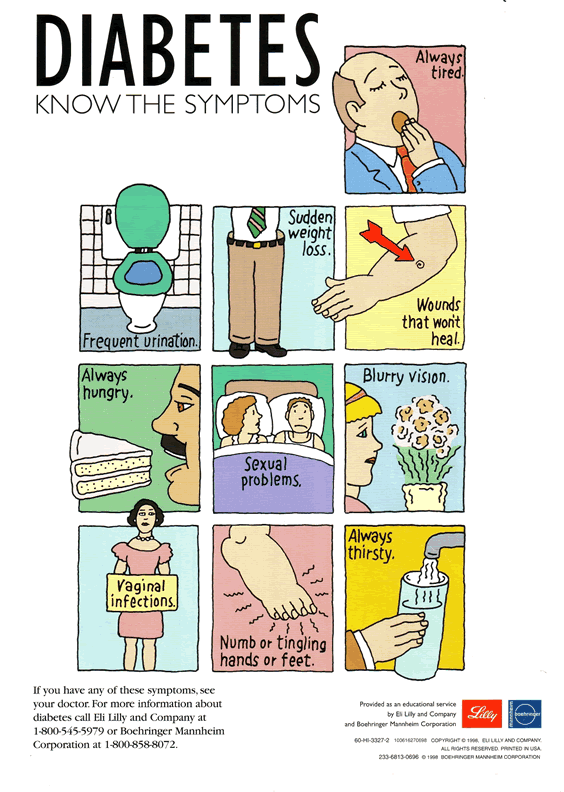 Most people think that if you are at high risk for diabetes you may get it, but this isn't necessarily the case. According to an article published by the AARP in their November/December 2010 issue, "People who lost even a little weight and exercised consistently (a goal of 30 minutes five days a week) reduced their risk of developing type 2 diabetes by 58 percent. (People 60 and up cut their risk by a whopping 71 percent)." This is just one example of the many myths that surround diabetes.
Myth #1: A special diet needs to be followed
That isn't true anymore, "new research suggests that diabetics are best served by following the same healthy guidelines everyone else does: plenty of fruits, vegetables, whole grains, lean meat and dairy products, and sparing amounts of heart-healthy fats."
Myth #2: There is a cure
There isn't a cure for type 1 and type 2 diabetes, but it can be controlled without medication. A study in 2008 published in the Annals of Internal Medicine, found that 56% of type 2 diabetics could follow a Mediterranean-style diet and control their diabetes without the use of medication.
Myth #3: Being overweight causes diabetes
34% of adults 20 and over are obese but only 10.7% of them actually have diabetes. Experts are saying that if a person is overweight and is genetically predisposed to diabetes, then there is more of a risk.
Myth #4: Insulin pills are the first step in the medication process
There are medications that can be taken before an insulin pill is prescribed. But, if exercise and a healthy diet are followed, then no medication is needed.
---
Home Care Assistance
offers the highest quality 24/7 live-in home care in the
Region of Halton
(
Oakville
,
Burlington
,
Halton Hills
, and
Milton
),
Region of Peel
(
Mississauga
,
Brampton
and
Caledon
) and
Hamilton
.